Have you been thinking what your pet is trying to tell you? Have you ever wanted a reading for your pet? I can tune into behavioral problems your pet has.
Certified Reiki Master (since 2000), Reg. Ultra Depth Hypnotherapies (since 2001), Master Transpersonal Hypnotherapies (specializing in Past Life and Life Between Lives Regression Therapy - trained by Michael Newton, PhD, author: Journey of Souls), Australian Bush Flower Essences Practitioner, Young Living Essential Oils Practitioner, and more.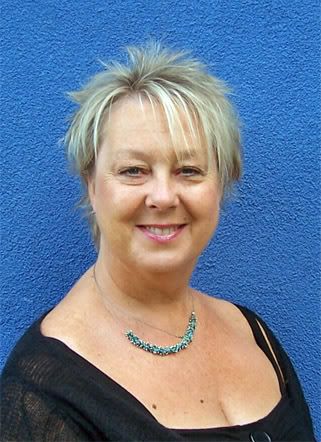 You haven't truly ever had a Medium, Channeling, Clairvoyant experience until you have called Me (Green Flower of Love and Truth<![if !supportLineBreakNewLine]>)<![endif]>
I will reveal your past as it was, the present as it is
and your future as it will be.
-----------------------------------
I am a 5th generation Psychic with strong clairvoyant and Empathic psychic abilities. My readings are in depth, person and channeled from the highest possible source. Over 12 years experience as a Professional Psychic.
I am an Active member of the Paranormal Research Society and continue fine tune abilities, allow me to share my experience and gift with you to gently guide you to the answers you seek
Relationships are the my main area of experience and being Empathic allow me feel what your significant other feels for you, I cherish this gift and also take it very seriously, and I will only share true genuine feelings your significant other feels for you.

Many times as we travel life's path, We come to crossroads Where we wonder what do I do?
Sometimes we need Spiritual Guidance.
I have studied internationally,
From Europe to Japan
I am a Intuitive Spiritualist With over 12 years
Experience in all
MATTERS OF THE HEART
I have counseled people from many Nations around the World,
Now I am Available here to share my
SPIRITUAL GIFTS
With those who seek the truth.
Are you trying to go forward in life, But going backwards? Worried, confused or unhappy? Let me guide you through a better life filled with happiness & Peace.
I also specialize in:
Tarot cards
Clairvoyance
Soul-Mate love readings
Spiritual Channeling
Crystal Energy
Loved ones who have passed over
(Recovering hidden messages)

All consultations are private & confidential.
Call now for the answers you need today
Please stay on the line after your reading,
You will be given the option to give me a rating.

If I'm Unavailable Call One of many Gifted Spiritualists & Psychics
No Matter how small or great your problems seem to be
before you speak with Flower, once your done you will feel at ease
and comforted in knowing the answers of tomorrow today!
As a master teacher of the light, love & Truth
she is direct and to the point. Never telling you what she thinks
you want to hear but the honest truth of your situation
without judging you.
Please after your chat, Leave a rating and feed back
to share your tremendous psychic experience with the whole world!
Blessings to All from
(Green Flower of Love and Truth)
"The Hypocrites Prayers"

I knelt to pray when day was done. I prayed "O Lord" Bless everyone!
Lift from each saddened Heart The pain, and Let the sick be well again!
Then I awake another day and carelessly went upon my way I did not stop and share the Load of any Brother on The Road,
I didn't stop to help Those next door to me Then once again I knelt to pray O Lord Bless everyone.

Then there came a voice that whispered clear "Pause Hypocrite before you Pray,
whom have you tried to bless this day? God's sweetest blessings always go by hands that serve him here below" Then I hid my face and cried "Forgive me Lord" for I have Lied Let me live another day,
That I might live the way I pray!